WELCOME to Estate Agency Insight
...with Richard Rawlings
Multi-Award-Winning Estate Agency Trainer
"My job is to help you increase your market share and become more profitable via dedicated estate/letting agency consultation, vibrant estate agency training and really effective marketing support, with a firm handle on reality.
I'll help you quickly harness new opportunities, resulting in saleable, profitable instructions, much higher fees and productive staff. Why not challenge your norm today? I promise instant results!"

NEWS UPDATE
Summer 2015
I'm delighted to announce that my specialist estate agency training courses are now available online via my new estate agency training service - www.AgentMasterclass.co.uk
You and your team can now take advantage of over 60 career-changing, business-enhancing, cage-rattling modules, each lasting 10-20 minutes with your own learning library. It's hugely practical and addresses the issues of the day head on. Check out the video now!
Alternatively, please contact me personally for an intensive one/two-day shot in the arm delivered at a venue of your choice for instant results.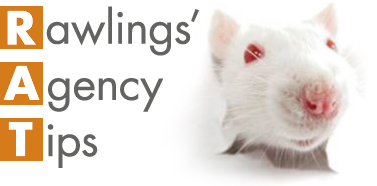 Authority in your estate agency marketing does not mean authoritarianism or control. It means informed credibility, and the right to communicate your expert opinion. If you attended any of my…
Sign up to the RAT and receive the latest straight to your inbox!