WELCOME to Estate Agency Insight
...with Richard Rawlings
UK Estate Agency Trainer of the Year
(PropertyDrum Magazine)
"My job is to help you increase your market share and become more profitable via dedicated estate/letting agency consultation, vibrant training and really effective marketing support.
I'll help you quickly harness new opportunities, resulting in saleable, profitable instructions, much higher fees and productive staff. Why not challenge your norm today? I guarantee results!"

NEWS!
Winter 2014
Well done to the hundreds of agents who substantially increased their commission percentage whilst improving their market share as a direct result of implementing the methods they learnt on the "Raising Fees Instantly" seminars across the UK, Canada and the USA over the past few months.
Why not book a session for your own agency today? See the Training button on the left for more information.
And if it's new vendor enquiries you need, please enquire about Property Editorials, Automated Prospecting Letters and Vendor Advice Evenings.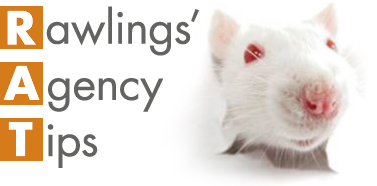 Agents often ask me, "How can I get someone to make an offer on a property". Whilst there is no silver bullet answer here, I do have five observations.
Does the buyer…

Sign up to the RAT and receive the latest straight to your inbox!